Chiropractor Aaron Boehmer D.C.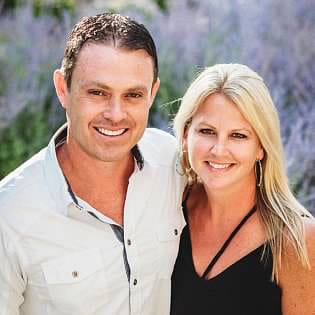 Dr. Aaron Boehmer was born and raised in Le Mars, IA. Ever since childhood when a local chiropractor helped straighten his severe scoliotic curvature, Dr. Boehmer knew chiropractic was his calling. Graduating high school valedictorian of his class he went on to attend Morningside College in Sioux City, IA where he studied Pre-Chiropractic. After completion he began studying for his Doctorate degree in chiropractic at Palmer College, the birthplace of chiropractic and the world's oldest chiropractic college. Shortly before graduation, Dr. Boehmer was presented with the opportunity to travel to Bahia, Brazil on a clinic abroad program to provide humanitarian care to the citizens of Brazil. Shortly after graduation Dr. Aaron Boehmer married his college sweetheart a fellow chiropractic student and they then opened Boehmer Chiropractic & Acupuncture, P.C. at its current location.
---
Chiropractor Alicyn Boehmer D.C.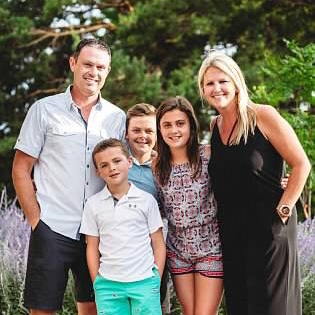 Dr. Alicyn Boehmer was born in Pella, IA and lived most of her childhood in Fort Collins, CO. She too at an early age knew that chiropractic was her calling. Her older brother is also a chiropractor and has helped many people overcome their sicknesses. Seeing this, she knew that this is what she was meant to do. She went on to study at Colorado State University where she studied Pre-Chiropractic. Upon completion she attended Palmer Chiropractic College.
Boehmer Chiropractic strives to help our patients live the healthiest lifestyle free of aches and pains. We are located on the south side of Columbia in The Colonies(SE corner of Chapel Hill and Forum).
Dr's. Boehmer are thrilled to be practicing in the City of Columbia and keeping the community pain free.
Be sure to stop by and say hello to Bayliegh and Allison. They are the Chiropractic Assistants and are a very valuable asset to the office. Not only are they two of the most friendly people you will ever meet, they will also do all they can to quickly handle all your questions and insurance claim concerns.
We are a family practice specializing in each individual patients needs. Taking care of those from infancy through geriatrics.
Dr's. Boehmer are thrilled to be practicing in the City of Columbia and are looking forward to a very bright future here.
---
Allison and Bayliegh - Chiropractic Assistants
OFFICE HOURS
---
Monday
9:00am - 12:30pm
3:00pm - 6:00pm
---
Tuesday
9:00am - 12:30pm
3:00pm - 6:00pm
---
Wednesday
9:00am - 12:30pm
3:00pm - 6:00pm
---
Thursday
9:00am - 12:30pm
3:00pm - 6:00pm
---
Friday
By Appointment
---
Saturday
By Appointment
Boehmer Chiropractic and Acupuncture P.C.
2216 Forum Boulevard Suite 102
Columbia, MO 65203
(573) 445-4000